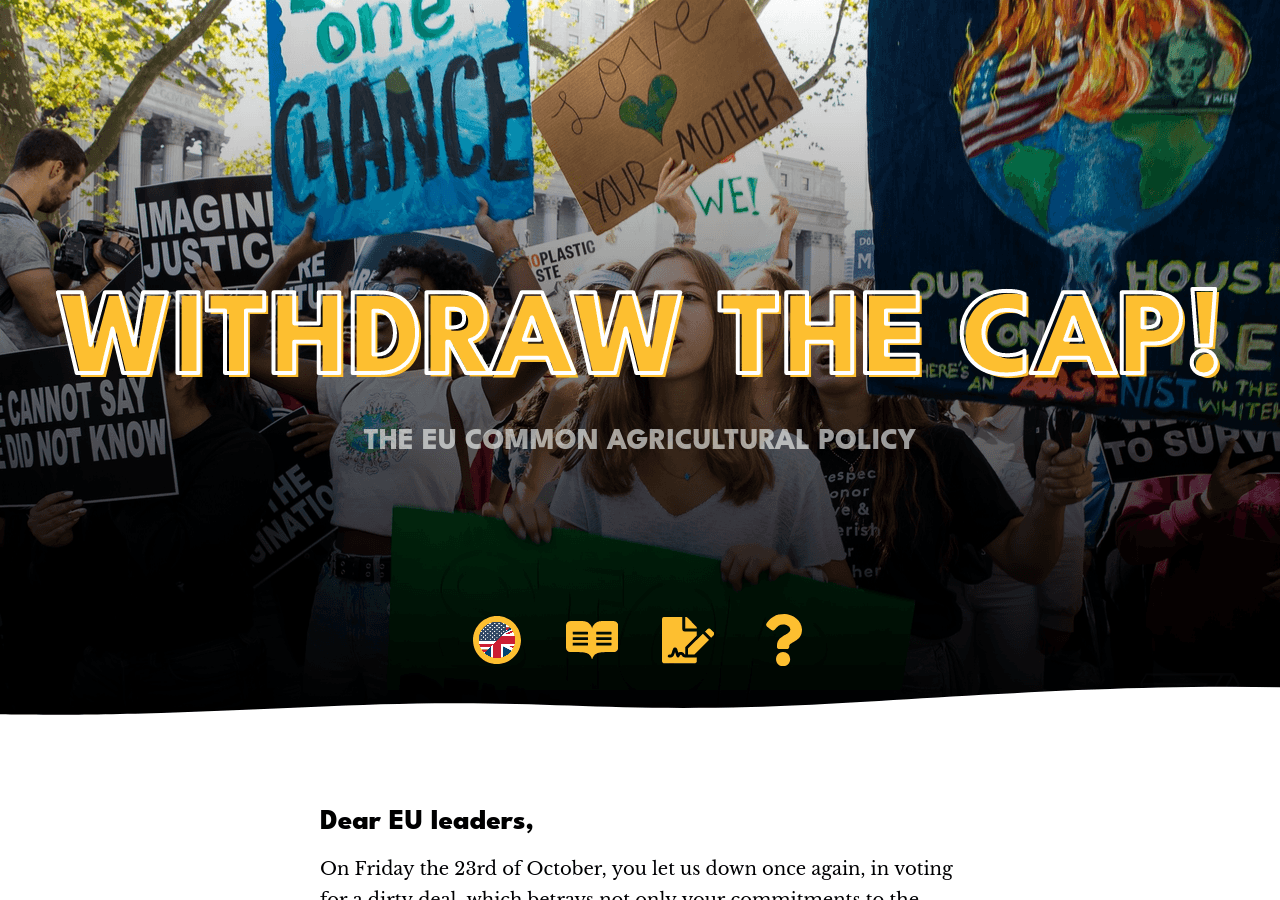 Withdraw the CAP
Calling out the the EU Common Agricultural Policy
Visit site
Process
I designed and developed the Withdraw the CAP website and petition
Withdraw the CAP is a campaign aimed at reforming the Common Agricultural Policy (CAP), a set of European Union policies that govern the agricultural sector. The objectives of the campaign are to promote sustainable and equitable agriculture, protect the environment, and support small-scale farmers.
The starting point of the campaign was the open letter (and petition) available on the website.
Users could sign on to support the open letter, which totaled over 71 thousand signees.