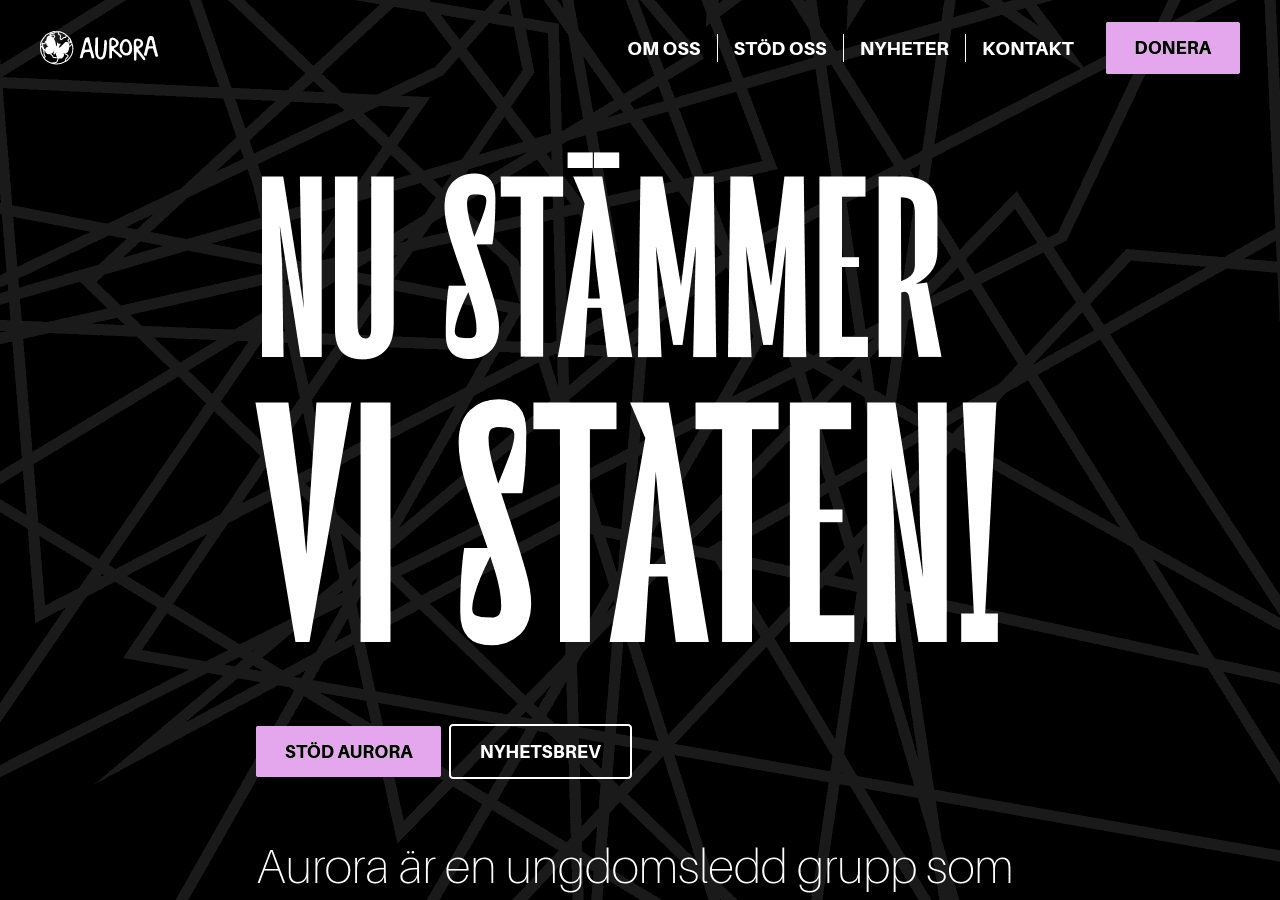 Aurora­målet 3.0
Sueing the state, in style
Visit site
Process
On the 25th of November 2022, after two years of work, Auroramålet filed the class action lawsuit against the Swedish government, with more than 600 children and youth signed on.
In preparation of this new phase, we decided to do a complete overhaul of Aurora's brand and visual profile.
Aurora 2.0 had minor inconsistencies between platforms, but most of all it didn't quite have the punch we were looking for. We needed something more radical, and that's where Aurora 3.0 comes in.
The visual design was created by Falk, and I did the development; adapting the new visuals to the website design, along with refactoring and adding new functions.
The website was even featured on Swedish TV shortely after release.